"Investing in students with the truth of the gospel and equipping them to enjoy christ forever."
The fastest way to get connected in our student ministry is through Sunday School. Each week, students gather together to better understand and apply God's word to their lives. Join us at 9:45 for this incredible time of fellowship! PS - Free donuts!
Wednesday nights with First Ardmore are always a blast as students gather together from every school in town to hear Scripture. Each week we provide a chance for students to respond to the Gospel. Doors open at 5:30 and the service ends at 7:30. First time visitors get free food, too!
Epic game night is an understatement! Finally Friday is where we coined the phrase "Ardmore Hardcore!" Join us from 7-9 PM on the first Friday of every month for physical games and crazy amounts of competition! (Finally Friday does not occur in months that start with J.)
Nerds unite! Join us from 4:30-8 PM on the third Monday of each month for this super dorky, yet still super cool, tabletop game night! Whether you're playing in a Magic the Gathering tournament or crushing it at life-sized Jenga, this is a great night to just chill in the student building! PS - An unhealthy dinner is always provided.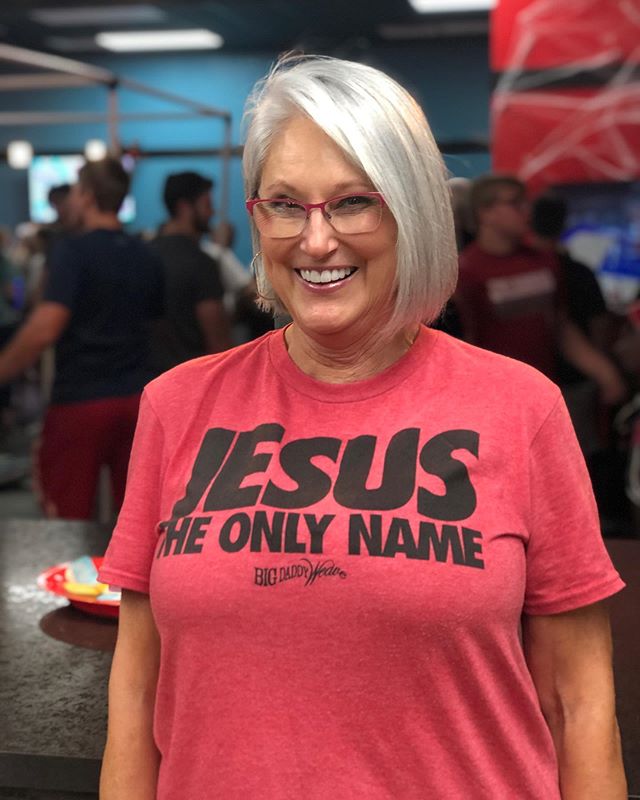 Meet Debbie! 👋🏼👋🏼 Debbie AKA "Swag Nanny" has been serving in our student ministry for nearly six years! Woohoo! From taking in our summer interns, hosting events on her property and more - Swag is the absolute BEST. • "I was saved at FBC when I was 14 years old. I was at a pivotal point in my life where I could choose Jesus or go wrong. I didn't have any family there to support my decision, I'd always come to church by myself. That's a lot of why I serve these kids today. They don't get the support from home and it's incredible how many of them come on their own accord. These kids are the future of this church and the future of this country. I've got a lot of love leftover on Wednesday nights and I choose to spend it on them. The hardest part is convincing myself I have enough time to devote to it, but the reward's eternal." #ArdmoreHardcoreHeroes